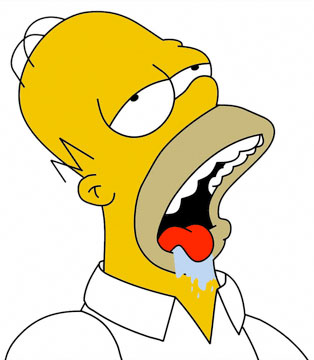 Would you pay $100 for a 1 in 1,000 (or less) chance at winning a unique shotgun with an MSRP of $5,000 – or $7,850 or $9,000? Nice odds.
Brendan would because we're talking about the recently announced Ruffed Grouse Society annual fundraiser/gun raffle, and he's already bought his ticket.
Before you answer for yourself, get a load of these specs and photos. Note that most photos can be clicked on to see them much bigger.
1st Prize: Remington Model 1100 F-Grade 28ga
Despite the fact that it's a 28ga and thus only good for woodcock (ha!), this is a sweet, sweet gun for you autoloader fans. Specs:
> Stock and fore-end are exhibition grade walnut with a hand-rubbed oil finish
> Hand-engraved by master engraver Don Talbot, the scrollwork surrounds a vignette featuring two grouse on the left and two woodcock on the right side of the receiver. The hand-engraved RGS logo is on top of the receiver where it meets the buttstock.
> Carries serial number "RGS 50" for RGS's 50th Anniversary.
> Fitted steel buttplate.
> Inlaid skeleton cap on the pistol grip.
> 24.5-inch ventilated rib, barrel has two beads.
> Skeet choke (good!).
> Comes cased in a gun sleeve tucked into a Remington soft case inside a Remington travel case.
> MSRP = $9,000




2nd: Caesar Guerini RGS 50th Commemorative Apex-grade 28ga
Another beauty of a (woodcock) gun, another 28ga that probably handles like nobody's business. Only details we have are:
> Hand-engraved grouse on trigger guard.
> 28″ barrel.
> Chokes not stated, but we assume it comes with choke tubes.
> MSRP = $7,850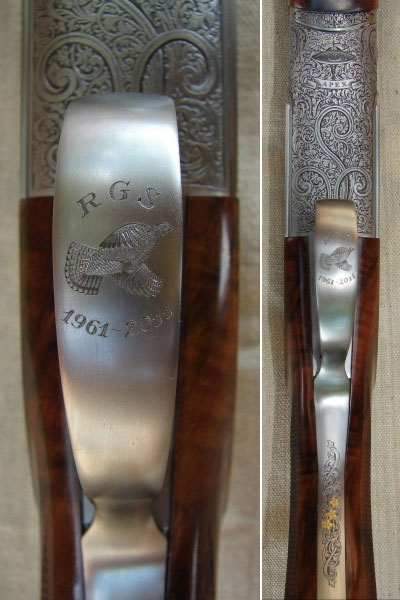 3rd: Kimber Valier Grade II 20ga
We were told this gun has 28″ barrels, that's about it. So not sure about how it's choked, but another Valier Grade II we found online had the following info which seems to apply to this gun:
> Double triggers.
> English stock with generous 14.75-inch LOP.
> 24 lines-per-inch hand-checkered butt.
> Barrels join and lock into the receiver in the proven chopper lump system.
> MSRP = $5,000
More
> Tickets are $100 and are available from RGS by calling 888-564-6747 or e-mail at: rgs@ruffedgrousesociety.org. The drawing will be held on June 30, 2011 at RGS Headquarters in Coraopolis, PA.
> Before receiving a gun, winners must sign a document wherein they swear they'll hunt the gun hard and beat it senseless with no remorse. (Okay, just kidding about that, but you should!)
> Thanks to RGS for the photos.
Category: Caesar Guerini, Deals/sales/sweepstakes/giveaways/etc, Kimber, Remington, Ruffed Grouse Society