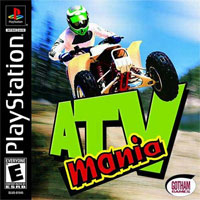 The Minnesota DNR recently published some pretty interesting details about a survey it conducted of grouse hunters. There's a lot in there and we'll talk about more of it later, but this installment addresses why folks don't grouse-hunt more.
The Duluth News Tribune picked up on the fact that when those surveyed (2,313 hunters surveyed, about half who hunted grouse last season) were asked if they chose not to hunt grouse this fall what the main reason would be:
27% said lack of time
13% said money/cost of gas
10% other hunting
7% health
6% poor hunting/too few birds
5% weather
Interesting – wonder what lack of time means. Too far to drive to get into birds? Not enough time to keep dogs? Working too hard to pay the bills?
From our quick read (so far) of the survey, doesn't look like it got more specific. But it's interesting that other hunting (deer, maybe pheasants) didn't figure too high and that money did, meaning that grousin' isn't as hoity-toity as some folks think.
Or maybe lack of time means no time for anything other than a great experience, which may not be easy to come by with Minnesota's ATV hordes. For sure ATVs are everywhere in the U.S., but in Minnesota it seems like there's a law that at least one ATV has to be operating on every single woods trail 24/7/365.
Why are we saying that? Check out this question and the answers, from the survey:
What kind of other recreational users interfered with your grouse hunting in Minnesota in 2010? (Top 6 reported activities by % reported)
ATV/OHV – 59.7%
Deer hunters – 7.5%
Grouse/other bird hunters – 7.0%
General other hunters – 6.5%
Hikers – 3.2%
Bear hunters – 2.7%
When the question was asked about what has interfered with grouse hunting over the last 5 years, the ATV percentage increased to 61.4%.
So if grousin' is falling off a bit in MN (and maybe elsewhere), is it due to a lack of time in general or is it because of a lack of woods time without ATVs?
Anyone else sick of ATVs?
Category: ATVs, MN, Ruffed Grouse