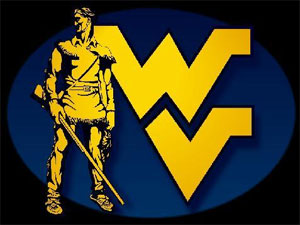 When a state issues a press release about ruffed grouse that's combined with one about raccoon populations and then it puts the 'coons first, that shows you where the crazy forest chickens rank in the pantheon of game…in that state, at least (lol).
Anyhow, the good news is that West Virginia's grouse populations are supposed to be way up this season. And since grouse are also supposed to be up in Virginia – we've gotten a few anecdotal reports, the VA DNR hasn't issued anything official – looks like good (or at least better) ruffie hunting in that part of the country.
Here's more on WV, from the official state release:
> Brood counts for grouse this year are currently running more than 60 percent higher than 2010 tallies. Chick and poult survival also appear to be good as personnel report some late year broods with six to 10 young per hen.
> "Although some soft mast such as thornapple and dogwood may have birds scattered, we are still expecting higher-quality hunts and a good grouse harvest because of the higher number of birds available," said Paul Johansen, Assistant Chief in Charge of Game Management.
> "Hunters in October and November will find grouse in and around thornapple, dogwood and thick beech clumps. January-February hunting may be rewarding in grape clumps or greenbrier thickets that have produced fruits."
But, thanks to this good article in the Gazette-Mail newspaper, the birds will be spread out. (What? Walking to find birds?!)
> Bill Igo has had the unenviable position of trying to ballyhoo West Virginia's version of a struggling baseball team: grouse hunting. Every year, with grouse hunters eagerly awaiting news that the state's grouse population had started to rebound, it was Igo's job to tell them it hadn't. This year, at long last, Igo has some good news.
> "As of July, the number of grouse broods seen was up 10 percent and headed toward 20 percent," Igo said. "Long story short, there should be more grouse this year than there were last year."
> Ironically, one of the reasons for this year's increase can be traced directly to the bitterly cold and snowy weather during January and February 2010. "The weather wouldn't let anyone hunt," Igo said. With hunters not able to take to the woods, grouse that otherwise would have ended up in someone's game pocket survived another year. In January and February of this year, hunters reaped the benefits of that survival.
> "Hunters killed significantly more grouse this past winter, and the main reason for that was the lack of hunting the year before," Igo said. "Now, with the good brood reports we're getting this year, we have a chance for hunting to be even better this winter."
> Two factors could upset that scenario: another horrible winter, or hunters' inability to locate birds because food sources are so widely spread. "It looks like grapes, thornapple, dogwood and greenbrier are going to be relatively abundant this year," Igo said. "That will spread the birds out, and that probably will diminish the flush rate."
Huh?
Maybe we're confusion-ed, but we thought we've read that cold, snowy winters are good for grouse because they can snow-roost and thus are less susceptible to icy weather and predation…and we find it a bit hard to believe that the number of grouse hunters in WV could put that much of a dent in grouse populations.
Might have to get in touch with Bill Igo about that….
Woodcock Good Too
> Igo also had good news for woodcock hunters. "We had good survival on woodcock this year," he said. "In past years, when we've done our singing surveys, we had a lot of 'zero routes' – routes where we didn't hear a single woodcock singing. This year we had bird singing on those routes."
> The only question is whether those birds were successful at nesting. "We had a lot of early spring rain, so we aren't sure what happened to the nests. There's a little question there," Igo said.
> Woodcock hunters will have a longer season this year. "The U.S. Fish and Wildlife Service sets the seasons for all migratory birds, and those seasons are based on singing ground counts," Igo explained. "So we got more days. This year's season will begin on the same day as the grouse season and will run into the first week of the buck season."
> Hunters should be able to find woodcock in gently sloping areas with soft ground, and where trees are only just beginning to grow. "Some of the better places to look resident woodcock are the Green Bottom [Wildlife Management Area], the McClintic WMA the Meadow River WMA, and in Canaan Valley," Igo predicted. "A very likely holding area is anyplace there are locust trees with goldenrod underneath."
> "Watch the weather in Canada around the first of November," he said. "If you see southern Ontario getting a lot of snow and cold weather, wait about a week and go looking for woodcock."
Category: 2011, Forecasts/counts, Ruffed Grouse, VA, Woodcock, WV