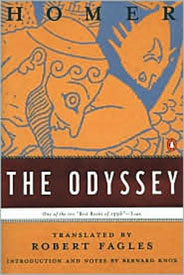 by Jay
Saw this column the other day: What Makes a Shotgun a Classic? I'll give you my own opinion in a minute, but here's a little of what the post – by Phil Bourjaily of Field & Stream – said:
> The dictionary definition of "classic" reads: "Judged over a period of time to be of the highest quality and outstanding of its kind." By that standard, the Remington 1100, which turns 50 next year, was not only revolutionary when it was introduced, it remains a great gun today and is as good an example of "classic" as any.
> It's also possible for a gun to become an instant classic. Benelli's 6-pound, 12ga UltraLight semiauto was introduced in 2008. In its narrow niche – semiautos for upland brush hunting – it has already established itself as the best ever. Better than the Winchester 59, the Franchi 48 AL, the Browning Sweet 16 and even my favorite, the Browning Double Automatic.
> That's not an answer, but I hope just the beginning of a discussion of what is – and isn't – a classic shotgun.
Before I read all that, I immediately thought of my own guns. My upland hunting guns. Not my turkey gun (Remington 870) or a model of gun (like the 870, Citori, etc.), but my own guns. To me, they are classics.
Part of that is form. I like O/Us – to me those stacked barrels look classic. So does the walnut stock and even the dings all over contribute to the well-worn "classic-ness."
Guess what I'm saying is, while Phil is right – classics are gun models that have withstood the test of time – my take is more personal: Guns that have withstood the test of time for me.
After all, the Odyssey is a classic book and I've read it, but it's not the first book I'd think of if someone asked me what a good, classic book was. And if someone said "Homer" to me now, my first thought would be…"Simpson."
Even though I have a classic, o be honest, I'm always on the lookout for a better gun, a new classic for me. Until the gun goes bang (or bang bang) and the bird falls down most of the time – assuming minimal "user error" – guess I'll always be on the hunt for that better personal classic. Which to me will look good but still take a beating, feel right, and shoot where I'm looking.
What's a classic gun to you?
Category: Shotguns