Your Hosts
We're two guys who take bird hunting very seriously. If you ask our wives, maybe too seriously. We also don't get near enough information about our bird-hunting passion from what's been and being written and televised about bird-hunting. Not that it's bad – it's just not enough! So instead of whining about that, we decided to do some things instead, which are:
> This website.
> Writing Serious Bird Hunting books – learn about our first book, "Serious Grouse Hunting: Book 1," here.

> And yes, a Serious Bird Hunting TV show (it's coming!).
Like you, we love to hunt birds – of the upland variety. It's gotten in the way of deer season, fall fishing and even…uh…family (our wives are cool with it – sort of). But that's how Serious we are. Hopefully you are too. If so, we'd love to learn from your experiences.
Here are a couple of quick bios: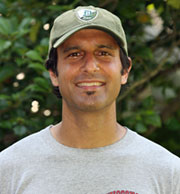 Jay Kumar actually is a web-media "pioneer" in the outdoors, founding and developing BassFan.com and a host of other properties he's since sold. He also co-developed and co-hosted the Loudmouth Bass show on ESPN (2005) and wrote a well-reviewed novel – an "outdoors thriller" called Dark Woods (amazon reviews here – order it here). His company is SASQ Media. He got Serious about bird-hunting thanks to his buddy Brendan.
He lives in New Jersey with his wife and two children. When he's not obsessing about birds, he's obsessing about rock guitar.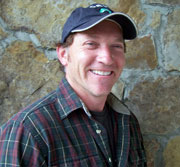 Brendan Haines is a successful entrepreneur in the outdoor ad business, and was either a bird or a fox in a former life. He has birding instincts Jay and probably some dogs would kill for. He's also a heck of a shot. He's been Serious about birds his whole life.
He lives in North Carolina with his wife and three boys. There's never a time when he's not obsessing about birds, but once in a while you can find him out on a golf course.
_____
If we had to pick a bird we're most Serious about, it would be the ruffed grouse. That's probably because in our experience, it's the toughest upland bird to hunt. And that flushing sound just can't be beat – it gets the blood up! But we love 'em all….