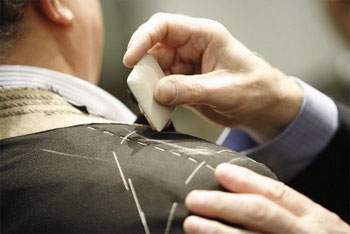 When I (Jay) make my annual pilgrimage to the mall to buy "clothes not needed for hunting," I have a tough time. I'm not a single size. I'm between a large and a medium up top, my waist is too small and legs too long for many off the rack pants, even my feet are sometimes a 10, sometimes a 10.5.
So why am I using off-the-rack hunting guns?
That's what I have to ask myself after a season of misses – some of which were shots I should've made.
I'm a decent shot. Really. Not great, but certainly not as bad as my "stats" this season indicate. I'm simply missing too many, and that's just not cool. Not for me, not for the birds and not for the time and effort I, Brendan and others we hunt with put into getting a bird to fly.
Put another way, missing – or not seeing a bird fall straight down out of the sky when I pull the trigger – ticks me off!
I realize wing-shooting isn't a 100% game. But that's not what I'm talking about here. I'm talking about moving the needle from 20% or so of birds hit (mostly ruffed grouse this year) to more like 50+%, which is where it should be.
And if you're wondering whether some of this is about excuse removal, yep, it is. I know misses aren't caused by the flush, the terrain, the ammo, the brain, the form (maybe a little). It's just that for whatever reason, the pellets aren't going where I'm looking.
I also know that my main grouse gun – Ol' Chicken Hunter, a 20ga Browning Citori o/u – doesn't fit me well. It's light, balanced, it comes up well and dang it, I like it: We've seen a lot together. But the LOP is a little short, the drop is a little much, I don't hit enough birds with it.
My clays gun – a Blaser F3, sweet gun but I might sell it soon – fits me better. I know it does. So I want to have hunting guns that fit me – like my suits, which are all tailored to fit.
This isn't the first time I've thought of getting my gun fitted – here's why I haven't done it already:
1. Nowhere around that's convenient. Work, kids – what else is there?!
2. Cost. What if I pay all that $$ and it doesn't help?
3. I wonder whether my shooting form will change. At this age I'm assuming not, since I have no aspirations of being a clays champ, but it's in the back of my mind – in which case the $$ would be wasted.
That's what I've thought over the years. Now I think #s 2 and 3 are dumb, and the bottom line is I must remove all excuses. If the gun shoots where I'm looking, then I know I'm doing something wrong. I've just got to know for sure.
Let me know if you've gotten a hunting gun(s) fitted and whether it's made a difference, willya?
And let me know if you know any good gunfitters in the NJ, NY, eastern PA area.
I wonder whether this process requires a new gun…or two….