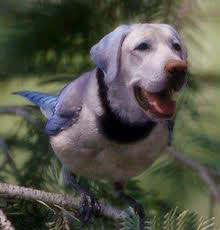 A recent post on the Pheasants Forever website quotes Steve Smith, head editor of Pointing Dog Journal and Retriever Journal, as saying the following to the question of "if you could have only one" dog:
"If your idea of a good time is a German shorthair pointing, relocating, pointing, relocating all the way down a fencerow or creek bed with typical Teutonic thoroughness until the runner runs out of running room, then that is the dog for you, and that is your version of the sport. I've done it and have to remind myself to breathe.
"If you thrill to a pointer or setter blasting through the CRP for a hundred yards and then screeching into a pretzel point on a rooster that thought he'd wait there while the dog cruised right on by, then that's how you should hunt. My pointers and setters have all sent shivers down my spine doing that very thing.
"If the shorthair never does catch up with the running rooster, so be it. If the pointer or setter does the screeching thing too close to the bird and it takes wing, well, it happens.
"But if someone said to me, 'Mr. Smith, here are five 12ga shotshells, and there is an 80-acre patch of grass. If you do not return within 2 hours with three rooster pheasants, we will pull the fingernails off your grandchildren,' then I take the shells, load my double, and whistle up Murphy, my Lab.
"Fun in hunting takes many forms, but when the weather closes in, the birds are scarce and spooky, and you are deadly serious about the whole enterprise, nothing puts birds in the bag like a flushing retriever. Nothing."
There you go. One educated man's opinion. About pheasant hunting.
And for Grouse…
While we're far from dog experts, we'd agree with that choice for the grouse woods. Not necessarily a Lab, and emphasis on retrieving rather than flushing.
Because we know we'll put up grouse without a dog – and we've seen many, many birds run from pointers and flush way out. But for recovering them, nothing beats a retriever. Certainly not a pointer….
Category: Dogs in general, Pheasants, Pheasants Forever, Ruffed Grouse