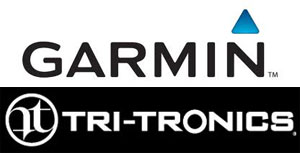 Just like it sounds in the headline – Garmin Ltd. is buying Tri-Tronics, a little consolidation in the dog gear world. Here are some details from the press release. Check them out, leave any questions for the companies in the comments section and we'll get them asked next week.
> Garmin announced that one of its subsidiaries has signed an agreement to acquire Tri-Tronics Inc. The acquisition will allow the combined company to expand its leadership position in both the tracking and training of sporting dogs and household pets alike.
> Cliff Pemble, president and COO of Garmin: "By integrating the two companies, we believe we can leverage our areas of expertise into products that can greatly enhance the way that dog owners interact with their canine companions. This acquisition should
demonstrate without a doubt that Garmin is fully committed to developing innovative products for the canine market."
> Mike Romano, VP and GM of Tri-Tronics: "For more than 40 years, Tri-Tronics has been the leading brand of electronic dog training equipment. Our combined team will work together to develop cutting-edge products that will help dog owners more effectively train their dogs and keep them safer. Together, we can bring these products to market quicker, with more features, and at a competitive price."
> Tri-Tronics will operate as a wholly-owned subsidiary of Garmin Ltd.  Its existing management team will be retained and will continue operations at its headquarters in Tucson, Arizona.
> Financial terms of the agreement will not be released. The deal is expected to close by June 30, 2011.
Category: Garmin, Tri-Tronics