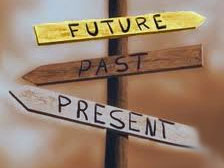 Sometimes we feel that talking to our upland brothers (some of them – and not as much our upland sisters) is like talking to someone from another century.
We for sure get the brisk fall air, love of the birds, good dog work, respect for tradition and whatever else you want to throw in that upland basket. But we absolutely don't get some folks' stubborn resistance to new things that'll improve their hunting.
Is this a reflection of the average age of upland hunters? That probably has something to do with it. (To ensure the future of this sport, that has to change or our grandkids will look at upland hunting with the same misty eyes we reserve for horse-drawn carriages.)
Anyhow, the reason this came up is a recent email from a reader. A few excerpts make a great case in point (edited for readability):
I read your book and respect most of your discoveries. However, I choose to fish with more modern-designed products [but] hunt with proven "old school" products.
Fishing, I use mostly all Gore-Tex-type breathable products. I love my Simms, Orvis, and Patagonia products. They serve me well when I am fishing. However, when it comes to hunting I love Filson products – other than my Smartwool socks, which fit me better…and my Garmin Astro 220 and Tri-Tronics dog beeper.
I have tried several other products, but they fail. I hunt at least 50 days a year. I ordered a pair of LL Bean Gore-Tex [Upland] Pants and promptly sent them back. They would never handle the hunting I do.
Got that? He has no problem keeping up with the times in fishing, but bird-hunting is a different story – completely different, as in 180 degrees. This makes zero sense to us.
Nothing against Filson products at all here – just for every product there is an optimal or best one for your use. And it's likely not what your dad or granddad used. (In this case, the gent sent the Bean pants back without even trying them in the field!)
To us this seems to be a mental phenomenon, maybe one that's upland-market-specific. To use the above example, new gear – graphite rods, high-tech lines, breathable waders, etc. – new tools, new fly-tying materials, new everything is embraced in fly fishing…and every other type of fishing and hunting. But in the upland world, new is often not embraced – except maybe some dog gear.
Maybe a good way to put it is: A good chunk of the upland scene seems to be where fly fishing was when fly fishermen complained about all those newfangled graphite rods being an unnecessary affront to tried and true bamboo.
We've heard from folks who won't use shells with non-round pellets because they don't believe they'll work (they do – try 'em!), and some who feel that the esteemed upland brothers who wrote about bird-hunting 20, 30, 70 years ago are the only authorities (they're not – not that we are!).
We just…don't…get it. Where do you come out?
Category: Rants