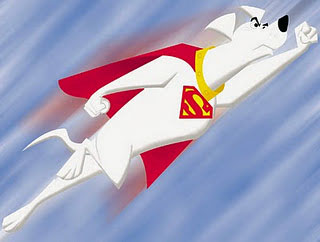 Not too long ago, seemed like anytime anyone said "stem cells" they'd either get a microphone shoved in their face or something thrown at 'em.
But outside of that realm of political football, things have advanced – apparently to the point of a 1-day procedure that sounds like it'll give old hunting dogs a few more years…in the field.
More from an article in The Topeka Capital-Journal:
> One year ago, 12-year-old pit bull mix Sherman and Gunner, a 9-year-old Labrador, were hobbling around and in visible pain. Now, their owners say, they are active and energetic.
> Veterinarian Larry Snyder said the change wouldn't have been possible if not for the stem cell therapy both dogs underwent Nov. 13, 2010. The therapy involves using the body's own stem cells to heal itself. Fat tissue is taken out of the body, activated and then injected into the area that needs it, promoting regeneration of damaged areas in the bone, cartilage, ligaments and tendons.
> Snyder said Sherman was the first animal in Kansas to be treated with stem cell therapy, and Gunner was the second. Since then, he said, he has treated about 30 other animals at the clinic in the same way.
> Carrie Hoffman, Gunner's owner, said he was in so much pain that she thought he would have to be put down. Pain medications weren't an option because they made him sick. She did some research and saw that animal stem cell therapy was being used to help racehorses get back on the track. She approached Snyder with the idea, and he ran with it, she said.
> Now Gunner's health has improved so much that he acts like a puppy, jumping up and wanting to play Frisbee and catch balls, Hoffman said. He also has lost a lot of weight because he is able to be active again.
> The procedure once involved having to send tissue samples to California, Snyder said, but now it is a one-day in-house procedure.
> Snyder said he is very pleased with how well both dogs are doing, but he also cautioned it still isn't known how long the therapy will last. It may need to be repeated at some point.
_____
Amazing, eh? Wonder if that'll work for us…we're going to need it….
Category: Dogs in general