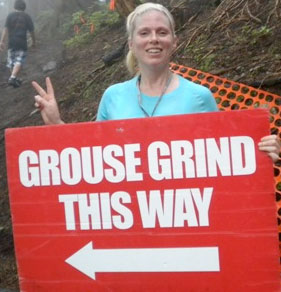 A while back, before the start of grouse season, we and many others read a column in the Minneapolis Star Tribune that asked why the number of ruffed grouse hunters is down. At the time we were too busy running around trying to find birds to address it. But now, even though we should be ground-pounding, we're stuck in the office so….
Below are some highlights of that article, along with our thoughts [in brackets].
> Despite the optimistic [MN ruffie population] forecast, fewer grouse hunters will take to the woods this fall than during past grouse population peaks. That's a disturbing statistic.
> When I was a kid in the '70s and '80s, my buddies and I chased ruffed grouse at every opportunity. Mostly we hunted "dogless." Three or four of us would line up roughly 20 yards apart and march through dogwoods and aspens, willows and alders, oaks and pines, anywhere we suspected a "partridge" might find daytime refuge. [Three hunters is the most productive way to hunt dogless.]
> During years of peak ruffed grouse populations we often shot limits despite the less-than-ideal full-choked Remington 870s that were slung over our shoulders. We missed a lot of shots, but what we lacked in shooting skills we made up for with doggedness, sometimes spending nearly the entire day tromping the woods. [How many kids would do that now?]
> We weren't alone among the aspens…other hunters were out ducking and dodging through the tangles too. The number of grouse hunters has always fluctuated with the ruffed grouse population. Times of peak numbers of birds saw corresponding peak numbers of hunters. Recently though, ruffed grouse hunter numbers during cyclic ruffed grouse high populations have declined significantly. [A bummer.]
> According to DNR statistics, during the last ruffed grouse population peak in 1998, 142,000 hunters pursued ruffed grouse. Last fall was the supposed grouse population peak, yet only 87,000 hunters pursued the birds, a roughly 40 percent decline from the 1998 peak.
Why is this happening? [Still from the column.]
> When I was a kid finding a place to hunt was easy. "No Trespassing" signs were scarce. Because deer numbers were low, relatively speaking, and the current deer hunting hype had not yet blossomed [this is key!], landowners were not so protective of "their" deer and were much more likely to let a grouse hunter tromp their properties.
> Here are a number of other factors to consider: ATVs did not rule the woodland trails back then [MN bird hunters believe the birds are scared by ATVs and of course remote areas are accessed easier]; In the past, pheasant numbers were low so at least some hunters might have shifted northward to hunt ruffed grouse; It's no secret the wallets of most hunters contained more available green in the past [really?].
> Baby boomers are aging and…ducking among the aspens is not as easy as it once was [it was once easy?!]. Along the same lines the obesity problem this nation faces… [yep].
> I can't prove this, but it seems to me relatively few young or middle-aged hunters pursue ruffed grouse. Maybe it's more fun for them to sit in an enclosed deer hunting tower while they send text messages to their hunting and nonhunting friends. [It is.]
Our Conclusion
Like we said about the question of whether bird hunting needs Brad Pitt (no!), grouse hunting and bird hunting generally need some ENERGY because:
> Bird-hunting media has stagnated.
> In part because of that, bird hunters are now mostly purists – not a bad thing, but evolution and energy won't come from that camp.
> All other hunting media has been reinvented, notably deer media, which is a big part of why kids would rather sit in treestands than get out afield. Even duck hunting media has been reinvented (in part) with the Duck Commander guys (we love that show!).
More on this tomorrow.
Maybe it's because ruffies are so smart….

Category: MN, Ruffed Grouse