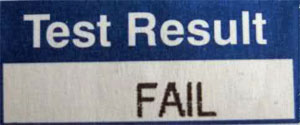 We received an email from a Serious hunter the other day which stated the following. Give it a read, and let us know where you come down on it.
I [bought and] patterned a CZ-Upland Hunter what with unsatisfactory results. I then set it up on a bench rest with sandbags. My shotgun patterned the entire pattern from both barrels totally above point of aim. I did this at 16 yards, and tried 8 different shotshells and all 5 of the chokes in each barrel.
I took my gun back to the dealer with a long letter and the patterns. He shipped it back to CZ. I requested a refund from CZ because I told them a gun shooting this high was not acceptable to me for grouse hunting.
Waited a month and they returned the gun to me. Their explanation was that I patterned the gun too close at 16 yards, that I should pattern it at 40 yards. But a dozen pellets in a 30″ circle at 40 yards with 1 1/8 oz of shot to me doesn't make it.
I shall not be carrying a gun made by CZ for my grouse hunting. Buyer beware.
We asked him if we could run it (he agreed) for three reasons:
1. It's a bummer, and we wonder how many other hunters have had this sort of experience, either with CZs or other guns.
2. It's BS! C'mon, CZ. Any gun made for upland hunting (we couldn't find an exact gun named the Upland Hunter, but not sure it matters) has to pattern at the point of aim well before 20 yards! Even plains pheasants are killed under 40.
3. It shows just how important patterning – the least sexy thing to do with a shotgun – is.
The hunter told us he's pretty upset – because he has a gun that won't perform and because of what he feels is CZ's poor customer service. What do you think? Meaning:
> Should CZ have refunded the money?
> Should the dealer ultimately have eaten the gun?
> Anyone love their CZs or had good customer service from CZ?
Feed your comments back to us below or on our Facebook page.