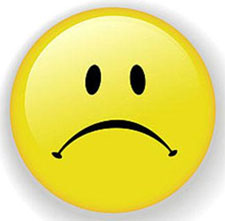 Iowa used to be a pretty major destination for pheasant hunters, but the last few years has put the kabosh on that. This year won't help either.
The Iowa DNR just released a short, to the point forecast that can be summed up in this quote from it: "The Iowa pheasant population has fallen to a new all-time low…."
Yikes. Bear in mind that 2010 also was a new all-time low.
What does that mean in numbers? A "statewide average of 7 birds counted for each 30-mile route driven…. The 2010 statewide average was 11 birds per route." Compare that to 2004 when the count was almost 10 times that….
"The last 5 years have been really frustrating for Iowa hunters and for the department," said Todd Bogenschutz, upland wildlife research biologist for the DNR. "Plain and simple, we have lost hens and nests consecutively each of the last 5 years because of unprecedented weather patterns for Iowa."
That means five tough winters and wet nesting seasons. Not good – though it should be pointed out that Iowa is hardly alone this year in reporting decreased bird numbers due to weather. Minnesota, Nebraska and even South Dakota reported similar drops this year – though at least one of those states (SD) is bound to get some hunters that used to go to Iowa.
But…
If your only choice is to hunt Iowa and you're Serious, you're going hunting anyway, right? Some birds are there. They may be tougher to find or tougher to hunt or both, but they're there.
What else are you going to do – sit in a tree and watch for deer?
More
For those of us who don't live in pheasant country, here's an interesting tidbit about pheasant counts from the Iowa DNR website:
"Each year the Iowa DNR uses a roadside survey to assess its upland game populations. The August Roadside Survey is conducted on sunny calm, mornings, with a heavy dew on the grass, between Aug. 1-15 of each year. Most upland wildlife, particularly pheasants, hate to be wet. On mornings with a heavy dew, hen pheasants bring their broods to the roadsides to dry off before they begin feeding. This natural tendency allows the birds to be counted and reproduction can be evaluated by counting the number of broods seen and their size."
Category: 2011, Forecasts/counts, IA, Pheasants