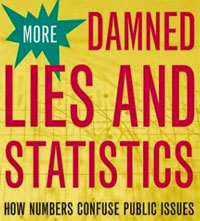 Just in case there was any doubt (other than common sense) that poor bird forecasts hurt tourism, a recent article on radioiowa.com had this to say:
> A survey released last week showing Iowa's pheasant population is at an all-time low is not only bad news for hunters, it's a big blow for the Iowa economy.
> Kevin Baskins, spokesperson for the Iowa Department of Natural Resources, says hunters spend a lot of money on hotels, food and equipment – but they're not spending as much when their chances for a successful hunt are affected.
> "A lot of that spending occurs in Iowa's most rural areas, where there's more ample hunting opportunities," Baskins said. "So certainly this can have a big impact on main streets across the state because if we don't have the pheasants, we're not going to have the hunters coming into those smaller communities and spending money during that time frame."
So it does hurt the economy, especially in rural areas which can least afford such hits.
Then there's the fact that a huge decrease may not amount to a whole lot:
> The DNR's roadside survey, conducted in August, found an average of 7 birds counted for each 30 miles of route driven. That compares to 11 birds per route last year.
Seven vs 11? What's the big deal. We're there.
We'll use another quote from the article to illustrate what we always say, which is that counts and forecasts are ESTIMATES which may not be borne out in "real life" where/when you hunt:
> Baskins says the situation may not be as bad as it seems. "A lot of our biologists and people who were involved in with that roadside count have noted that since the official count was over, they have been seeing more birds," Baskins said. "We would guess at this point, if we are off in terms of our estimations, we're probably off on the low side. There may be more birds out there than what we're projecting at this point."
That's all that needs to be said right there….
Category: 2011, Forecasts/counts, IA, Pheasants