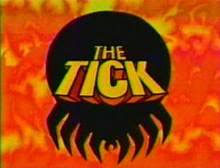 Lyme Disease is bad, no doubt, and ticks are just one of a few dangerous critters bird hunters have to consider in the early season (timber rattlers, etc.). But a woman in Minnesota recently died from what sounds like a horrendous viral disease – and thus, unlike Lyme Disease, apparently untreatable by antibiotics – caused by a tick bite.
We have to wonder whether this stuff – plus possibly anecdotal reports of diseases in birds (we've only heard about MN and PA grouse so far – are happening because of changing weather patterns. Meaning warmer, wetter weather.
Highlights from this newspaper report:
> A northern Minnesota woman is dead from a virus caused by the bite of a deer tick, the Minnesota Department of Health reported Wednesday. The woman, who was in her 60s, was the first person in Minnesota to die from the Powassan virus. The bite of an infected deer tick (aka blacklegged tick) caused a brain infection.
> Guy Peterson, public health director for St. Louis County, said he was aware of the death and that it occurred in north-central Minnesota. The news is a reminder for people throughout the region to be cautious about tick encounters. "Anybody that goes out in a wooded area, especially a brushy area, could be exposed to these ticks," he said.
> The woman was one of two people to contract Powassan virus in northern Minnesota this year, the news release said. The other involved an Anoka County man, also in his 60s, who was hospitalized with a brain infection after visiting his cabin in northern Minnesota. He was released from the hospital and is recovering at home.
> Deer ticks are more common in Wisconsin and the middle counties of Minnesota than in the north, Peterson said. But their territory is expanding, said Dr. Johan Bakken. "Deer ticks are migrating north, maybe because of the warm climate, maybe because of the mobility of the ultimate host animal for the deer ticks, which is the white-tailed deer."
> Powassan cases are rarely identified, said Dr. Ruth Lynfield, state epidemiologist with the health department in the news release. But they are fatal in 10 percent of cases, and survivors may experience long-term neurological problems. Since the disease is caused by a virus it can't be treated by an antibiotic.
> Symptoms occur within one to five weeks after an infectious tick bite and may include fever, headache, vomiting, weakness, confusion, loss of coordination, speech difficulties and memory loss, the news release said.
_____
We're often hesitant to use DEET because it can ruin gear. Maybe this is the year…depending on how early we get out….