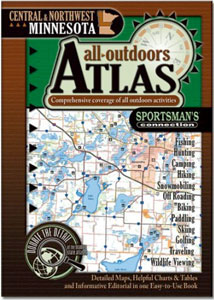 Even if you followed Pheasants Forever's recent Rooster Road Trip – in which PF staffers hunted only public land – you may have missed this great follow-up video.
In it, PF's Andrew Vavra talks about the reference books/atlases he and his pheasant-busting compadres used for finding the spots they hunted, and where to obtain said books. For someone who hasn't hunted one of these states (ND, MN, SD, NE and KS) – or maybe if you have – it's a great video.
Though not mentioned in the video, it's worth noting that Andrew and his fellow PF Road Trippers hunted public lands found with publicly (and easily) available books, yet often found themselves without any other hunters in sight – after passing hordes of hunters elsewhere. So the birds are out there fellas!
Thanks to PF for a great vid.
Category: KS, MN, ND, NE, Pheasants, Pheasants Forever, SD, Tips